Book of Shadows and Grimoire Inspiration
Book of Shadows, Grimoire, Witch Book. Call them whatever name you like, but all of them are very near and dear to my heart. I'd also consider myself a bit of an oddball when it comes to my preferences. I really love all different styles. But, my real personal nitpick is witch books that aren't unique to the witch. By that, I mean books that are 100% printed from a resource, with nothing changed or added.
I completely understand witches typing material, or copying tables (no point in re-inventing the wheel). After all, my handwriting often leaves a lot to be desired. But, I find it odd that a witch would use someone else's book whole cloth, with no changes. Art and magic are both near and dear to my heart, and I'm all about the particular quirks and flavors of each artist and witch. So I'm always on the lookout for inspiration. Here's a few things you all might like to draw inspiration from for your own grimoire or book of shadows.
Banners/Headers
I love these headers for use anywhere. I can definitely imagine them used for spell pages as title headers.
Materials
I love these hand-drawn banners for any kind of header. I've been using these a ton while making notes for tarot. They just add a little bit of fanciness to any page.
These are so perfect for grimoires and books of shadows. You could paint each to look like stones and minerals for your reference shades. I just love these for art magic in general.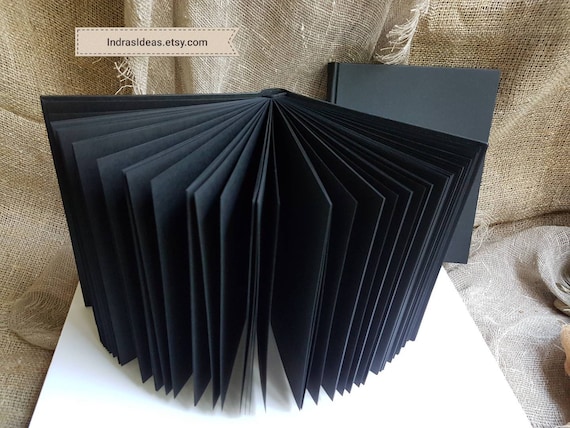 All black paper? Can you all picture this with milky gel pens and metalic inks? Take me right back to the nineties, because I am loving it. I feel like this could be particularly wonderful for shadow work or other magic of the sort. If I didn't already have several witchbooks of different subjects going, I'd be sorely tempted to purchase one of these for my own.
---
---